If you use Outlook for iOS, you can add a shared mailbox you have permissions to access on Outlook Mobile.
To access a shared mailbox on a mobile device, use the following steps.
Sign in to your primary account in Outlook for iOS or Android (please click here for instructions on setting your Office 365 account up in Outlook for iOS).
Tap the Add Account button in the left navigation pane, then tap Add a Shared Mailbox.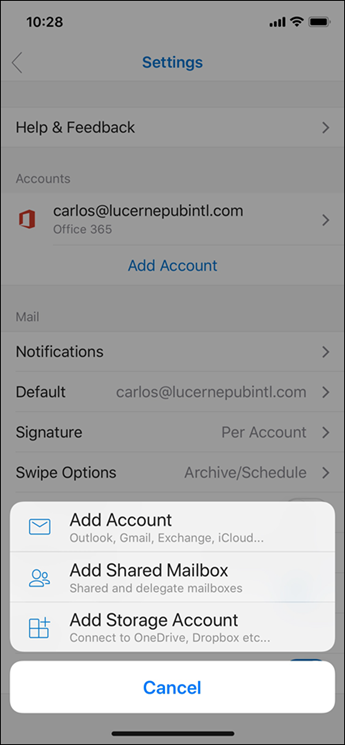 If you have multiple accounts in Outlook Mobile, select the account that has permissions to access the shared mailbox.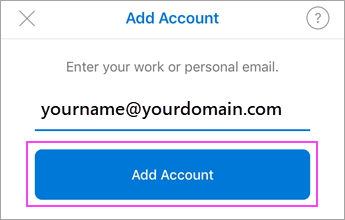 After the account setup process completes, the shared mailbox will display in your account list in Outlook for iOS or Outlook for Android.
To remove a shared mailbox, go to Settings > Accounts. Then tap on the shared mailbox and select Delete Account.