To add a User Mailbox in Outlook for iOS, use the following steps.
Tap the Add Account button in the left navigation pane, then tap Add Account.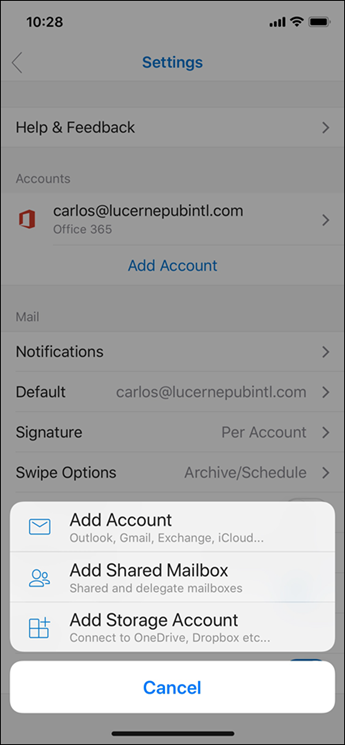 Enter your email address, and click 'Add Account'.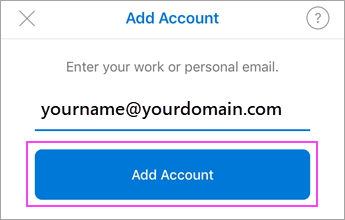 Enter your email account password and tap 'Sign In'.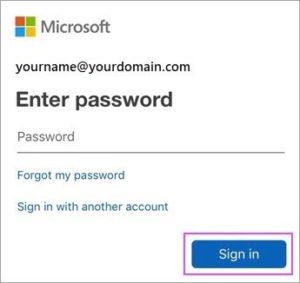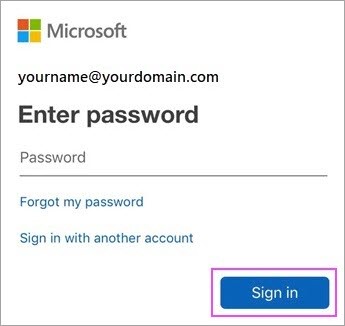 If Multi-factor authentication is enabled, verify your identity.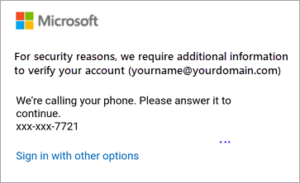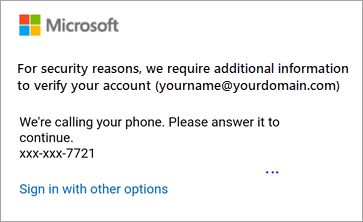 Accept any prompts for permission you may receive.
After the account setup process completes, the mailbox will display in your account list in Outlook for iOS.
To remove an account, go to Menu > select the account > scroll to the bottom and select 'Delete Account'.